In our client area we will click on the Account List option.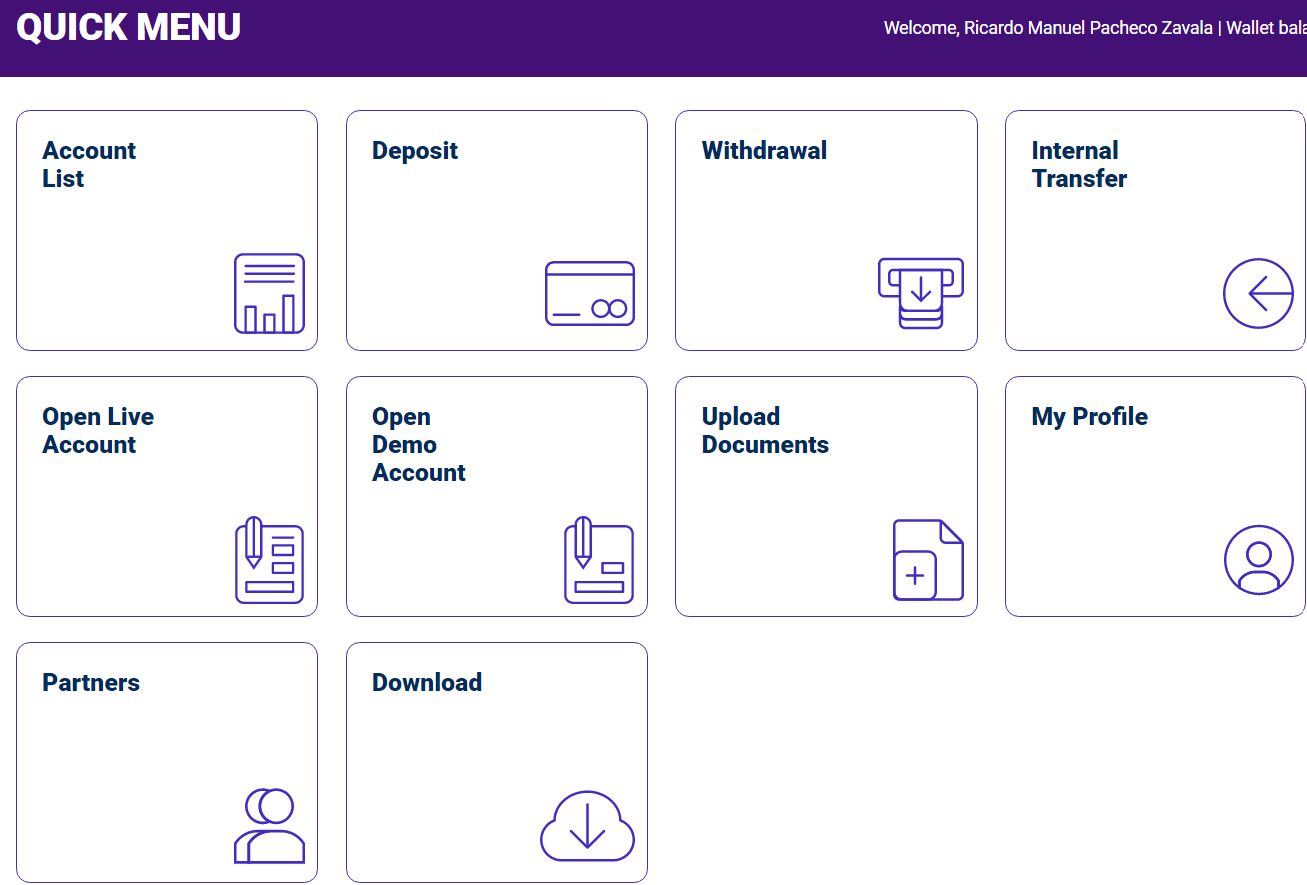 This will take us to a panel where we can find all the trading accounts (demo and real) that we have active at that moment.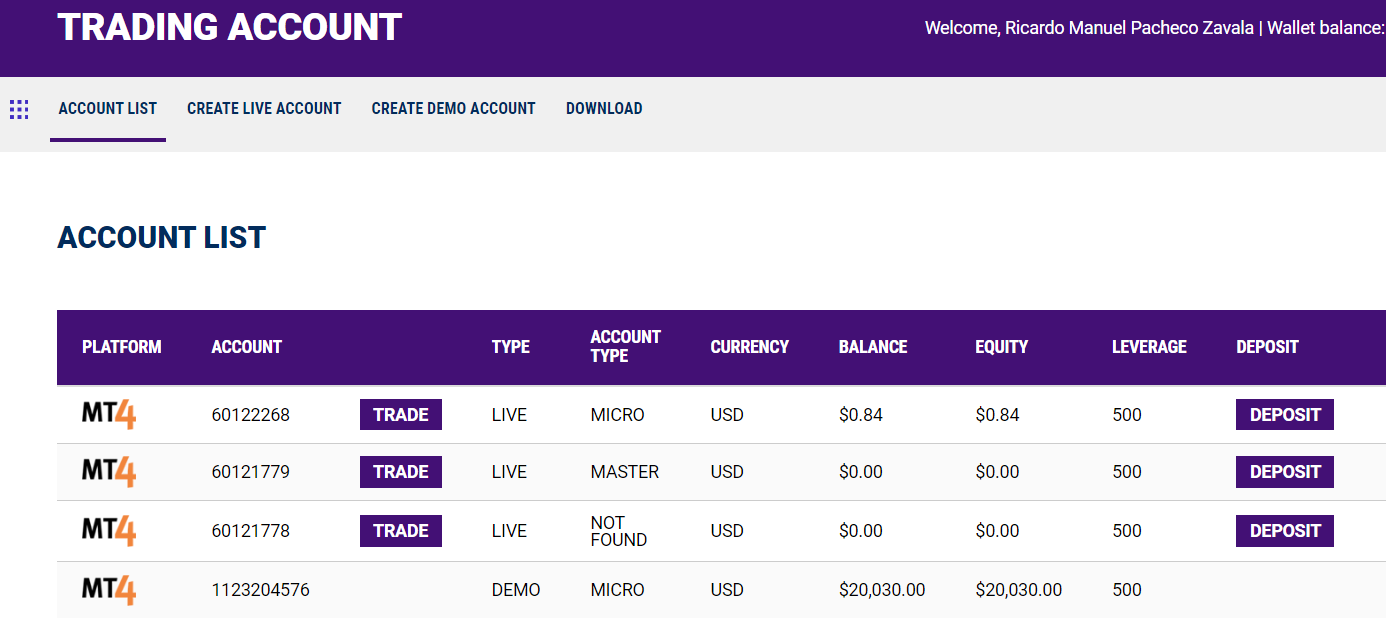 If you want to change the password of one of these accounts, click on the screw icon that appears on the right side and choose the option CHANGE PASSWORD.

A pop-up window will open where we will be asked to register the new password. Then click on the green CHANGE PASSWORD button.