Trade the world's most important indices on DUO Markets.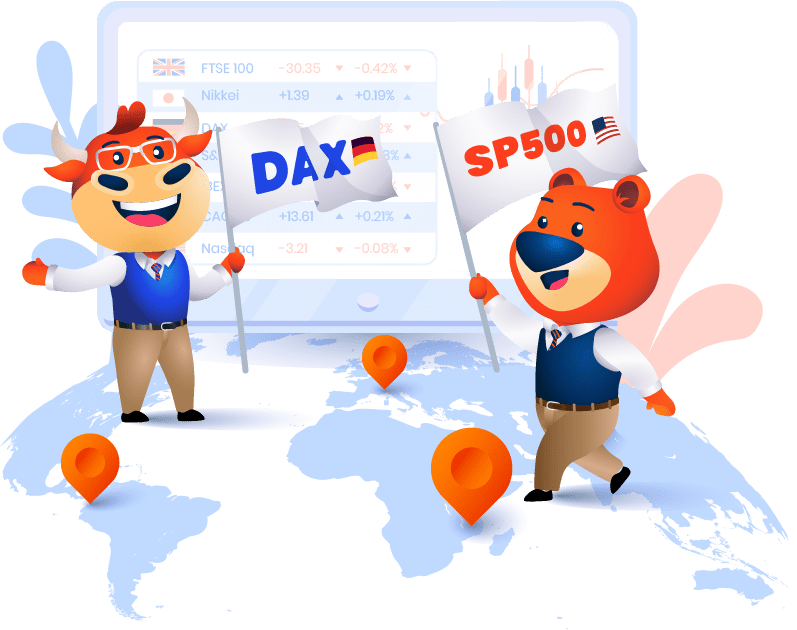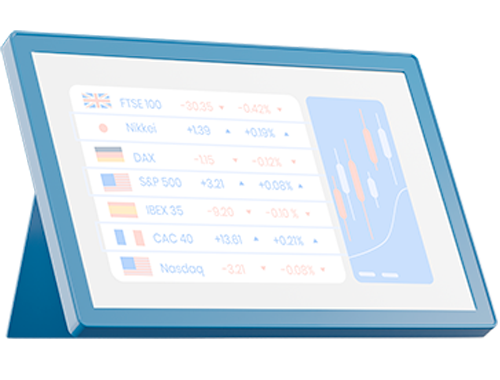 An index is a portfolio of stocks representing a sector of the financial markets. The value of an index depends on the price of the underlying assets. Popular indexes include the SP500, the NASDAQ and the Dow Jones.
The key characteristics of commodities are:

Trade the world's major stock indices from your DUO Markets platform. Trade indices such as NASDAQ, SP500, Dow Jones, DAX, FTSE and many more.

DUO Markets allows you to trade with leverage and a minimum margin requirement to place your trades. Access the index market with reduced capital.

CFD trading allows you to profit from bearish speculation on the value of an index, so you can generate profits on sell trades and not only on buy trades.
What are the main stock market indexes?

SP500
It is an index that includes the top 500 companies in the U.S. stock market. It represents about 80% of the total value of the US stock market.

DAX
This stock market index represents the 30 largest and most liquid companies in Germany that have shares listed on the Frankfurt Stock Exchange.

Dow Jones
It is one of the best known and oldest indexes in existence. It includes 30 stocks of the largest and most influential companies in the United States.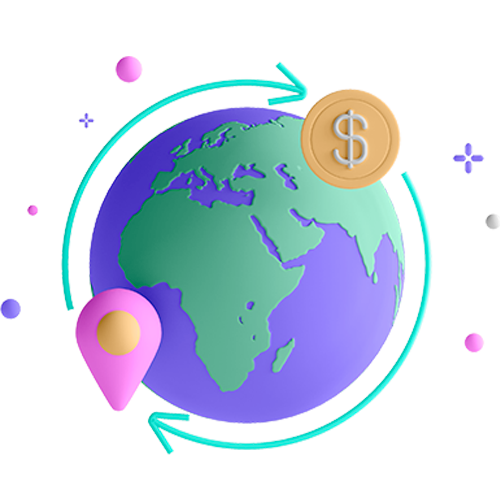 FTSE100
It is the index that includes the 100 largest companies listed on the London Stock Exchange and represents more than 80% of the market capitalization of the London Stock Exchange.

Nasdaq
It is an index that includes all the shares listed on the Nasdaq stock market. It is recognized worldwide as the index of technology companies.

IBEX35
It is the main Spanish stock market index. It is composed of the 35 shares of companies with the highest liquidity in the Spanish Stock Exchange Interconnection System.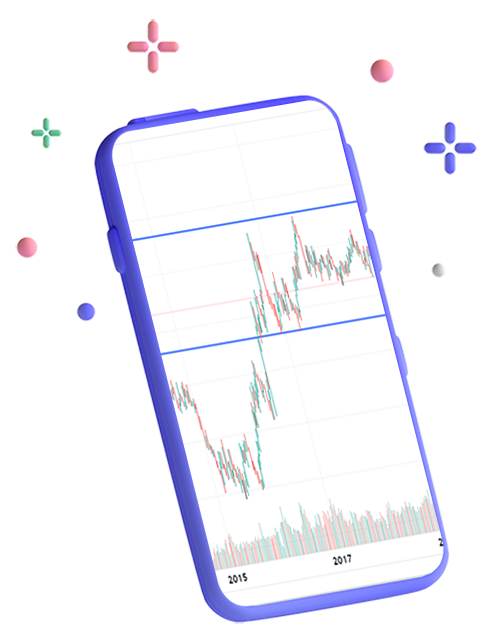 Open a live account
by filling out our
online form.
Explore the
instruments
offered by our
platform.
Deposit funds
in your account and execute
your first transaction.
Do you have any questions?
Get answers to all your questions in our support center.