To add an EA we must go to the File menu of our platform and left click on the Open Data Folder option.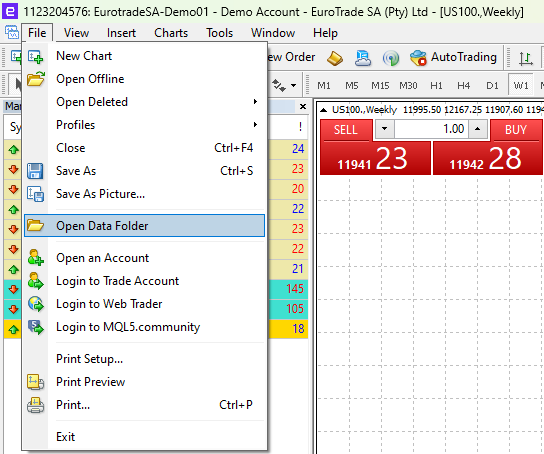 This will open a pop-up window where we must follow the path MQL4 -> Experts to get to the folder where all our EA's are located.

In this folder is where we must place the EA we want to add to the MT4. As an example, I have added an EA called MACDSimpleReshetov.

Once we have added the EA to the specified folder, we will close and open the MT4 platform.
When we start the MT4 again we will open the browser by pressing together the CTRL + N keys.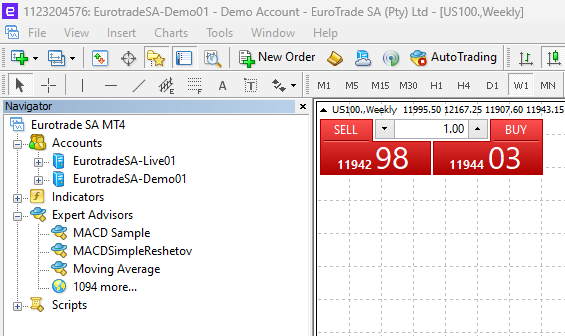 In the list of Expert Advisors should appear the EA we added, in my case it was MACDSimpleReshetov. To add it to the chart just left click on the EA and drag it to the chart.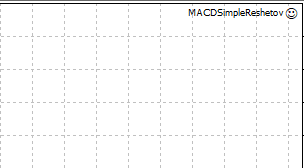 Once we have added the Expert Advisor, we should see the name of the Expert Advisor next to a smiley face on the top right side of our chart. The smiley face indicates that the EA is up and running.
If for some reason you get a sad face symbol, verify that you have the option to accept EAs or robots enabled. To check this, press the CTRL + O keys and go to the Expert Advisors tab. For an EA to work, the Allow automated trading option must be checked.